quick order form
Add items one at a time by entering their sku.
submit purchase order via :
Questions? We can help! 800-962-4041

Use your own order form
OR
Product Description
Product Reviews 1
Product Q&A 1
Large Order Quote
Shipping / Return Policy
Product Description
10-digit display; 10 user memory and time-saving calculations
Perform cash-flow analysis for 32 uneven cash flows with up to 4-digit frequencies
Net Future Value (NFV), Modified Internal Rate of Return (MIRR), Modified Duration and Payback
Also offers Discount Payback, trigonometric calculations, natural logarithms, powers and statistics
Battery powered, includes 1 lithium 2032 battery; automatic power-down; black protective case
BA II PLUS™ PROFESSIONAL

Enhanced version of the Best Selling BA II PLUS– now with additional functionality and a firm-touch keypad.
Approved for use on the CFA™ exam
Calculates various financial functions:
Net Future Value
Net present Value
Modified Internal Rate of Return
Internal Rate of Return
Modified Duration
Payback
Discounted Payback
Solves time-value-of-money calculations such as annuities, mortgages, leases, savings, and more.
Generates amortization schedules
Performs cash-flow analysis for up to 32 uneven cash flows with up to 4-digit frequencies;
Choose from 2 day-count methods (actual/actual or 30/360) to calculate bond price or yield to maturity or to call
4 methods for calculating depreciation, book value, and remaining depreciable amount: SL, SYD, DB, DB with SL cross-over
List-based one- and two-variable statistics with four regression options: linear, logarithmic, exponential and power
Also computes: break-even calculations, interest conversions, delta %, profit and loss.
Prompted display guides you through financial calculations showing current variable and label
10 user memories
Math functions include trigonometric calculations, natural logarithms, and powers
Protective pouch with quick reference card included
Battery door
Rubber feet to keep from sliding on desk
One lithium 2032 battery included
APD™ (Automatic Power Down) conserves power
One-year limited warranty
NEW FEATURES:
Net Future Value (NFV)
Modified Internal Rate of Return (MIRR)
Payback
Discounted Payback
Modified Duration
32 Cash Flows
Improved Display (Greater Contrast)
Leather Like Case
Metal Top Case
Firm Touch Keypad
Battery Door
Ideal calculator for financial professionals, MBA students, managers, and statisticians
Profitability calculations; cash flow function calculates NFV, NPV and IRR for uneven cash flows
Time-value-of-money and amortization keys solve problems including: pension calculations, loans, mortgages, etc
List-based statistics basic functions allow addition and storing of data with 4 types of regression
4 different methods for calculation depreciation, remaining book value and remaining depreciable value
Bond calculations
WARRANTY: One-year limited warranty.

Primary Power: CR2032 lithium battery
Product Reviews 1
Product Q&A 1
Large Order Quote
Shipping / Return Policy
Suggested Products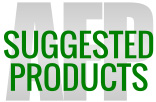 Why Buy From AFP School Supply?
30-Day Easy Returns
Safe & Secure Payments
Expedited Shipping
Everyday Low Prices
5-Star Customer Service

submit purchase order via :