quick order form
Add items one at a time by entering their sku.
submit purchase order via :
Questions? We can help! 800-962-4041

Use your own order form
OR
Product Description
Product Reviews 1
Product Q&A 1
Large Order Quote
Shipping / Return Policy
Product Description
TI-30XS MultiView™

Powerful, four-line scientific calculator for high school math and science exploration.
TI's 4-Line scientific with more advanced features
View multiple calculations and answers as you would write it on paper
Easily scroll, review and edit current or previous entries
New features include Function Table and Data/List Editor
Dual Power
Appropriate for:
General Math
Pre-Algebra
Algebra I & II
Geometry
Trigonometry
Statistics
General Science
Biology
Features:
MultiView Display
Toggle Key
Scrolling & Editing
Stacked Fractions
Standard Matematical Notation
Scientific Notation Input
Scientific Notation Output
Vertical Menus
Data/List Editor
Built-in functionality

Review and edit previous entries via a scrollable home screen
Paste inputs or outputs into new calculations
MathPrint™ entry and output mode for viewing calculations in math notation, including answers in terms of π, square roots and fraction
CLASSIC mode for similar entry and compatibility with previous two-line scientifics
Symbolic notation of π
Toggle key to change the form of answers between exact and decimal approximation
Stacked fractions and fraction functions
Fraction/decimal/percent conversions
Change between improper fractions and mixed numbers
Automatic simplification of fractions
Random number and random integer generator
Central MODE menu for selecting calculator mode settings
Menu settings
Functions accessed directly through keys or through pull-down menus
Negation key
One constant operator feature
Combinations and permutations
Trigonometry
Hyperbolics
Logs and antilogs
Convert angles from degrees to radians to grads
%, x², ¹/x, yˆx, π, x!
Fixed decimal capability
(x,y) table feature with Auto and Ask-x options
Basic Data/List Editor with three lists
List formulas
One- and two-variable statistics with permanent stat variable input storage
EOS: (Equation Operating System)
Up to eight pending operations
Up to 23 levels of parentheses
Error recovery capability
Auto Power Off
Quick/easy reset of calculator via 2 key press or menu for exam purposes
Seven memory variables. (x,y,z,t,a,b,c)
Scientific and engineering notation
x10n key for quick input of numbers in powers of 10

Hardware
Four-line × 16-character, easy-to-read LCD display
Dual power (solar and battery)
Hard plastic, color-coded keys
Non-skid rubber feet
Snap-on protective hard case
Teacher Kit Available (includes 10 calculators, storage caddy, Teacher's Guide in English and Spanish, calculator poster and transparency)
Quick-reference card
Product Reviews 1
Product Q&A 1
Large Order Quote
Shipping / Return Policy
Suggested Products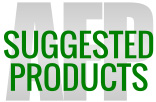 Why Buy From AFP School Supply?
30-Day Easy Returns
Safe & Secure Payments
Expedited Shipping
Everyday Low Prices
5-Star Customer Service

submit purchase order via :