quick order form
Add items one at a time by entering their sku.
submit purchase order via :
Questions? We can help! 800-962-4041

Use your own order form
OR
Product Description
Product Reviews 1
Product Q&A 1
Large Order Quote
Shipping / Return Policy
Product Description
TI-30X IIS

Best Selling 2-Line Scientific Calculator
TI's 2-line scientific with more advanced features
#1 brand used by students
Easily scroll, review and edit current or previous entries
Perform a variety of conversions and advanced calculations
See both equation and answer
Solar and battery powered
Built to last
Slide on case included
Appropriate for:
General Math
Pre-Algebra
Algebra I & II
Geometry
Trigonometry
Statistics
Science
Biology
Features:
Dual power
Scroll and edit previous entries
The 2-line scientific calculator which optimally matches the curriculum
11-digit scrollable entry line, with 10-digit answer and 2-digit exponent
Adds, subtracts, multiplies and divides fractions entered in traditional numerator/denominator format as written on a chalkboard.
Performs trigonometric functions, logarithms, roots, powers, reciprocals, and factorials.
"Equation recall" feature allows you to recall, view, edit and correct previous entries and statistical data
Polar/rectangular conversions
One- and two-variable statistics include results for mean and standard deviation.
Combinations and permutations
Degrees, minutes and seconds
5 memories
Equation operating system
Built-in functionality

Hard plastic, color-coded keys
2-line display, 11 digit scrollable entry line with 10-digit answer and 2-digit exponent line
Review and edit previous entries
Fraction/decimal conversions
Random number and random integer generator
Battery and solar power - operates in well-lit areas using solar cell Operates in other light settings using battery
Negation key
Menu settings
Change improper fractions to mixed numbers
Automatic simplification of fractions
One constant
Combinations and permutations
Trigonometry
Hyperbolics
Logs and antilogs
Convert angles from degrees to radians to grads
%, x2, 1/x, yx, p, x!
Fixed decimal capability
One- and two-variable statistics
EOS: (Equation Operating System)
Up to 8 pending operations
Up to 23 levels of parentheses
Error recovery capability
5 memory variables
Scientific and engineering notation
Impact-resistant cover with quick-reference card
Toll-free hotline
One-year limited warranty

Primary Power: Dual power (solar and battery)
Product Reviews 1
Product Q&A 1
Large Order Quote
Shipping / Return Policy
Suggested Products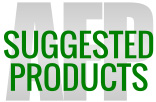 Why Buy From AFP School Supply?
30-Day Easy Returns
Safe & Secure Payments
Expedited Shipping
Everyday Low Prices
5-Star Customer Service

submit purchase order via :