quick order form
Add items one at a time by entering their sku.
submit purchase order via :
Questions? We can help! 800-962-4041

Use your own order form
OR
Product Description
Product Reviews 1
Product Q&A 1
Large Order Quote
Shipping / Return Policy
Product Description
TI-15 Explorer™
Ideal for introducing the relationship between stacked fractions, decimals and percents.
Features include problem solving, place value, integer division and 2-line display.
Ideal for grades 3-6.
Combines the fraction capabilities of the TI-12 Math Explorer™ with a 2-line display, problem solving, place value and more.
Shows entries and results at the same time with two line display and allows students to scroll up or down to review previous entries and results
Allows students to develop computational skills using operations and changing the level of difficulty while keeping score of the right and wrong answers
See how many 1s, 10s, 100s, 1000s, or even 10ths and 100ths are in a specified number
Work with fraction in stacked fraction format so that students will see consistency when using textbooks and worksheets
Display answers in decimal, fraction and percent formats
Hard plastic color-coded keys.
2-line display 11 digits per line.
View up to 2 entries and results simultaneously.
Review and edit previous entries.
View division results as quotients with remainders fractions or decimals.
Two constant operations: show counters and results.
Negation key.
Powers and square root.
Symbolic pi.
Convert pi to decimal.
Fractions displayed in stacked format.
Choose mixed number or improper fraction results.
Choose to simplify fractions to lowest terms automatically or step-by-step.
Display indicates when fraction needs to be simplified.
Calculator chooses or allows entry of a common factor.
View factor used to simplify.
Conversions between improper fractions and mixed numbers.
Conversions between fractions, decimals and percents.
Clear last entry or all entries and settings.
Backspace and edit capabilities.
Problem solving.
Calculator chooses a problem.
Choose from 3 levels of dificulty.
Choose from + - x ÷ or find the operation.
Calculator allows entry of a problem.
View hints with "guess and check" feature.
Compare numbers and equations including inequalities.
Place value: thousandths through thousands.
Round or fix to whole number or decimal places.
EOS™ Equation Operating System - Performs operations in M-D-A-S order.
Up to 23 levels of parenthesis.
Error recovery capabilities.
Battery and solar power.
Operates in well-lit areas using solar cell. Operates in other light settings using battery.
Allows memory retention of settings and previous entries.
Available in convenient Teacher Kit with 10 calculators.
Teacher's Guide in English and Spanish included.
Classroom activities included.
Calculator poster and transparency included.
Permanent storage caddy included with each set of 10 calculators.
Impact-resistant protective cover with quick reference card.
Mathematics technology newsletters available free of charge.
Workshop Loan Program.
Volume Purchase Program.
Teacher Training Program.
Overhead projectable calculator available.
One-year limited warranty.
WARRANTY: One-year limited warranty.
Primary Power: Dual (Solar and battery)
Product Reviews 1
Product Q&A 1
Large Order Quote
Shipping / Return Policy
Suggested Products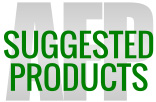 Why Buy From AFP School Supply?
30-Day Easy Returns
Safe & Secure Payments
Expedited Shipping
Everyday Low Prices
5-Star Customer Service

submit purchase order via :