quick order form
Add items one at a time by entering their sku.
submit purchase order via :
Questions? We can help! 800-962-4041

Use your own order form
OR
TEXAS INSTRUMENTS INC. NSCS/NP/ESW
TI-Nspire CAS Student Software - PC/Mac Compatible (School-Managed SML Perpetual Licenses)
See Full Product Description
Product Description
Product Reviews 1
Product Q&A 1
Large Order Quote
Shipping / Return Policy
Product Description
SML Perpetual (Electronic)
TI-Nspire™ CAS Student Software

TI-NspireTM CAS handheld functionality on computer for greater flexibility and ease
TI-NspireTM CAS Student Software provides the same functionality of your TI-Nspire CAS handheld on your computer.
The built-in Computer Algebra System (CAS) provides you the ability to perform symbolic and standard numeric calculations.
Create, save, open, share and print your work
Interactive geometry capabilities
View and explore multiple representations on a single screen – a graph, equation, table, geometric figure or text
"Grab-and-Move" a graph and graphed functions to observe relationships and the impact of changes
Ability to utilize images (jpeg, jpg, bmp, png file formats) and overlay with graphical elements on screen
With the PublishView™ feature, you can neatly format assignments, including any imported images, and print them out with ease.
With the built-in Vernier DataQuest™ App for TI-Nspire, you can collect and analyze data.
Display a virtual keypad on screen with the same functions as the TI-Nspire handheld
Conic graphing
Chemistry notation
Connects with the TI-Nspire™ Navigator™ NC System
WARRANTY
One-Year Limited Warranty
Product Reviews 1
Product Q&A 1
Large Order Quote
Shipping / Return Policy
Suggested Products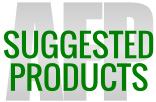 Why Buy From AFP School Supply?
30-Day Easy Returns
Safe & Secure Payments
Expedited Shipping
Everyday Low Prices
5-Star Customer Service

submit purchase order via :